A Wing & A Prayer
by The Rev. Cindy Fribourgh
on May 9, 2019
What do rubber chickens, an elegant handmade African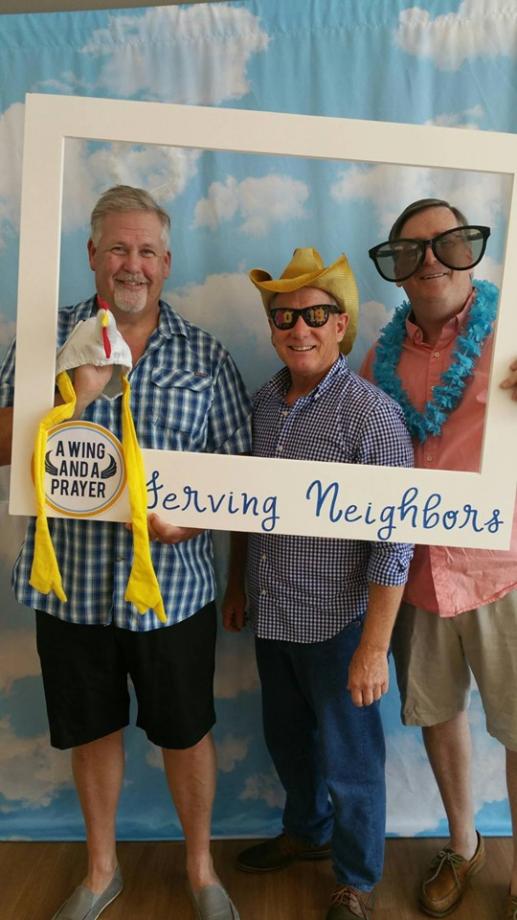 mahogany stool, and Buffalo Wild Wings have in common?
A Wing and A Prayer!
St. Margaret's hosted our first annual fundraiser for St. Francis House on Saturday, May 4, featuring children's games including a rubber chicken toss; a silent auction with a multitude of practical and lovely items such as an African mahogany stool handmade by Mike Jones; and all the delicious wings one could eat, courtesy of Buffalo Wild Wings!
In the middle of the party, a State Police officer showed up … to show children (and many of us adults) the high-tech features of his vehicle, answer questions, and pose for photos.
Our fundraising goal for the first year of A Wing and A Prayer was $2,000.
We raised just over $3,000.
Wow!
Thank you to the many volunteers who poured their time, talent, and energy into A Wing and A Prayer; to all who supported the event through ticket and silent auction purchases, and donation of silent auction items; and a big thank you to our sponsor, Buffalo Wild Wings!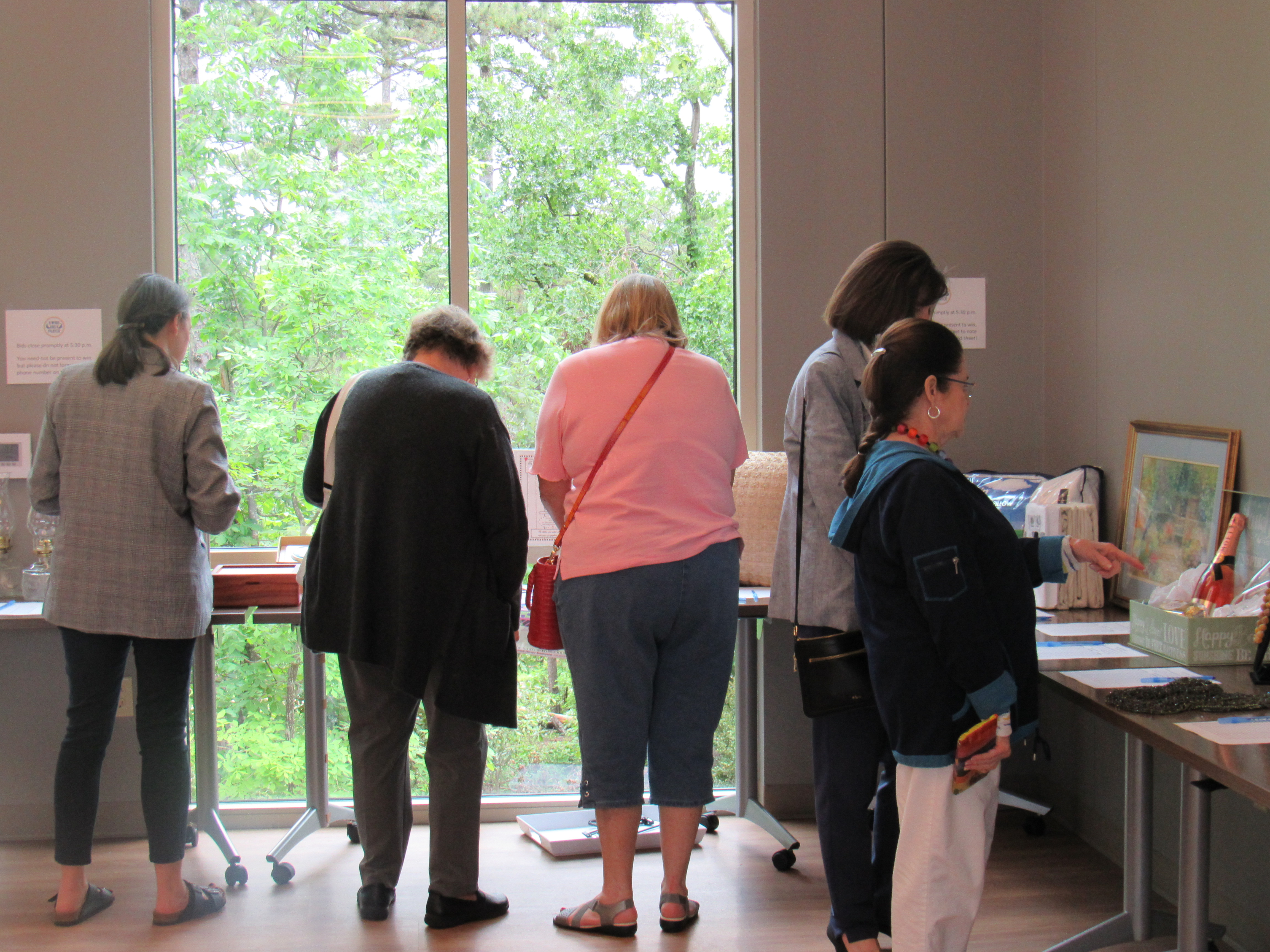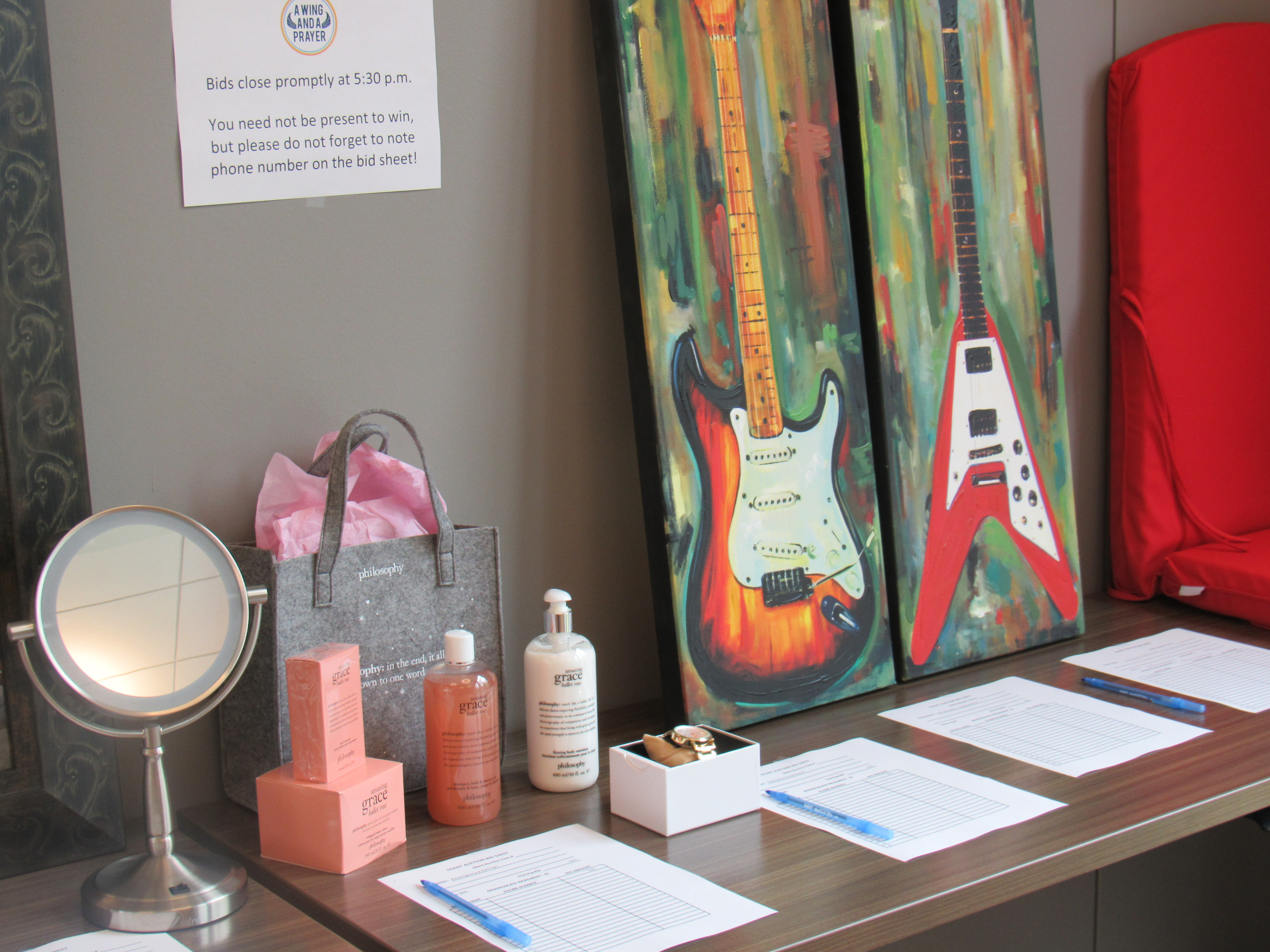 back