A New Vision
by The Rev. Mary Vano
on December 7, 2013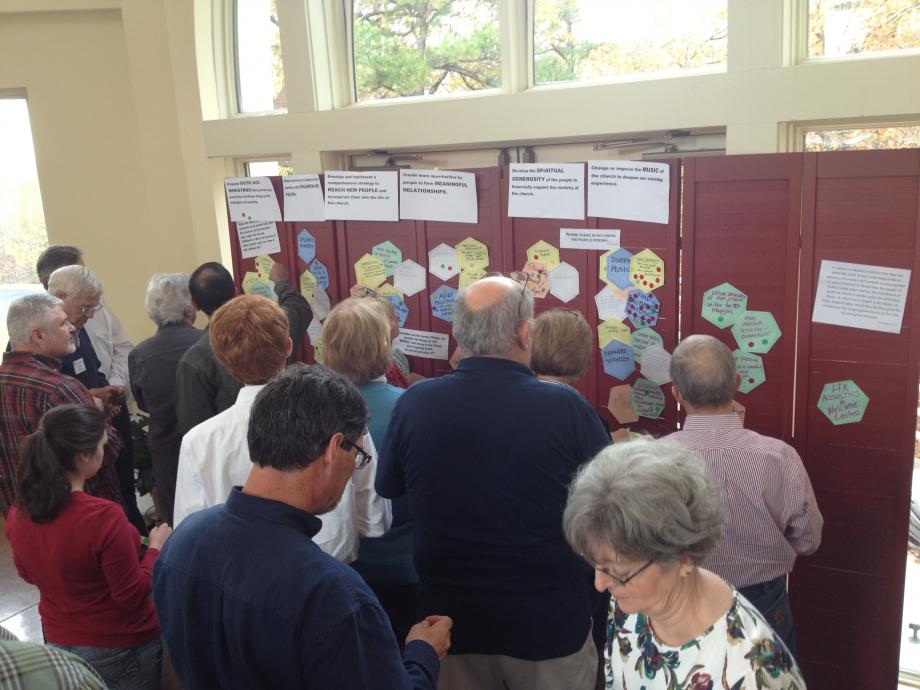 This year, we celebrated St. Margaret's Day by gathering to renew a vision for our church. On Saturday, November 16
th
, approximately 45 members came out on a foggy morning to listen, pray, and share their energy and ideas. The Rev. Bob Allen (retired) led us in prayer and meditation, and Hayden Blair, vestry member, reviewed the results of the recent congregational survey. In small groups, members engaged deeply in discussion.
By the end of that morning, a consensus was emerging. After the event, the Mission & Ministry Team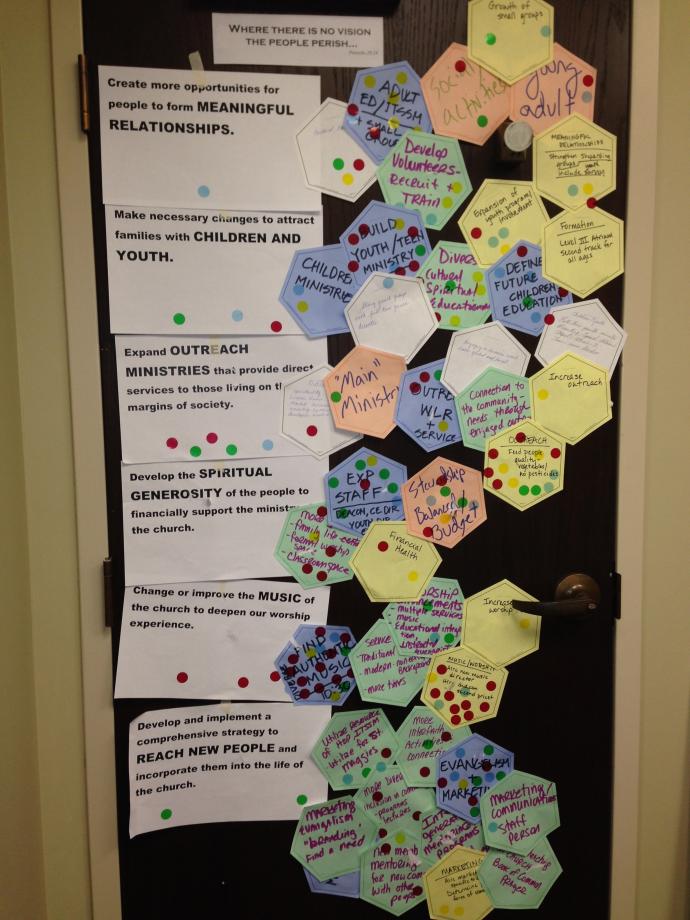 of the vestry met to refine, articulate, and draft goals based on the information from the visioning event and the congregational survey. This week, the vestry adopted these goals.
Thanks to all of you who took the survey, came to the Visioning Event, and otherwise participate actively in the life and ministry of St. Margaret's. As you read the goals below, I hope you'll share my excitement for the opportunities that we have to grow in faith and increase our impact as followers of Christ!
2014-2015 Goals
Priority #1: Music
Change or improve the music of the church to deepen our worship experience.
As Judy Cumming retires, we will hire one or more qualified, talented, and energetic person(s) to lead the music ministry of St. Margaret's.
We will increase the diversity of musical offerings, looking for a variety of music that will reflect the diversity of our community.
We will build musical leadership by recruiting more singers into the choir.
We will add more opportunities for children and youth to participate in music.
We will make changes to the worship space to include the choir/musical participants in a more central and integrated relationship with the service.
Priority #2: Outreach Ministries
Expand outreach ministries that provide direct services to those living on the margins of society.
We will focus on St. Francis House and Camp Mitchell as the primary outreach ministries of St. Margaret's. In addition to building financial support for these ministries, we will increase personal involvement and volunteerism.
We will seek to serve the residents of Fox Ridge, exploring opportunities that include Sunday shuttles to St. Margaret's, weekday worship, flower delivery, and other expressions of care and joy for the elderly.
Priority #3: Meaningful Relationships
Create more opportunities for people to form meaningful relationships.
We will create more small group opportunities, including Lenten groups, continued development of the Neighborhood Shepherd groups, and other study and prayer group opportunities.
We will have a parish retreat at Camp Mitchell.
We will take advantage of the interfaith work being done by the ITSSM and the Arkansas House of Prayer by leveraging those resources to educate us on different faiths, with a goal of increasing tolerance and compassion in our community
Priority #4: Children and Youth
Make necessary changes to attract families with Children and Youth.
We will support and continue the momentum of the current youth ministries by ensuring that we have a strong and stable staff to support the children and youth, as well as the volunteers who commit their time, talent, and energy to teaching and leading youth and children.
We will recruit teachers, dedicate space, and choose curricula that will enable us to have both a middle school and high school Sunday School class.
We will continue to develop and offer a regular children's sermon.
Priority #5: Reach New People
Develop and implement a comprehensive strategy to reach new people and incorporate them into the life of the church.
We will continue to creatively teach and equip all members to be the evangelists of St. Margaret's, encouraging all to invite their friends, neighbors, and acquaintances to come and experience the worship and ministry of our community.
We will explore opportunities for marketing St. Margaret's with an emphasis on the west Little Rock area.
We will create orientation videos for our website to provide better initial hospitality and formation.
We will focus on mentoring for new members, getting them connected with active members who can facilitate the formation of relationships within the community.
Read more about our Celebrations:
Good News for St. Margaret's
Serving Up Joy
back