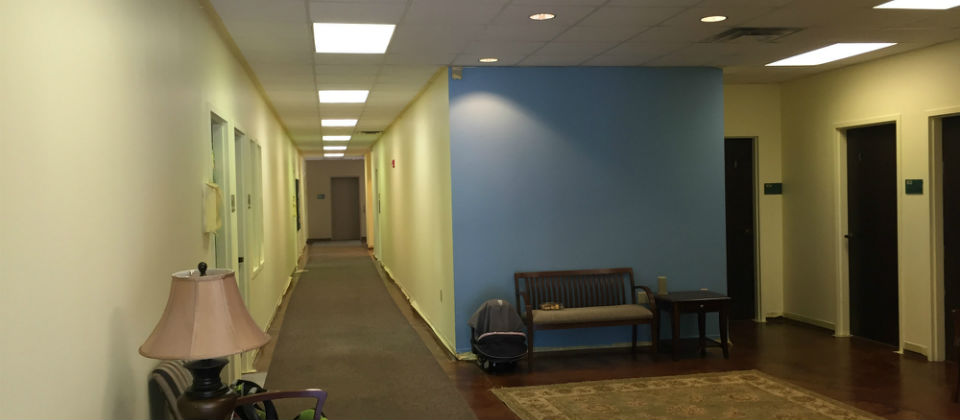 A New Look for Children's Ministry
by anonymous
on September 5, 2019
When the church offices relocated to the new Peggy Bosmyer Christian Formation Center, it left the former offices in the original building looking like, well... an abandoned office area! It also left us with an opportunity. The downstairs wing of the old building is now entirely dedicated to children's ministries, with three nurseries for the Early Childhood Center, three classrooms for children's Sunday school, and offices for Carley Harrigan, Director of the Early Childhood Center, Richard McKay, Youth Minister, and Kris Alexander, Director of Catechesis of the Good Shepherd. The whole wing provides an excellent space to care for and nurture young children.
To suit this purpose, the downstairs hallway has been spruced up with a new coat of paint. The soft yellow hallway and the blue accent wall have brightened the space and made it more welcoming to young children and families. The next step is to add pictures and decor that will make it even more kid-friendly.
This project was orchestrated by Adam Sullivan, with the help of many volunteers, including Skye Adams, Pete Alexander, Katherine Black, Dan Blair, John Bullen, Mark Magie, Richard McKay, Anna Morshedi, Mark Mulkerin, Elizabeth Sullivan, and Mary Vano.
back