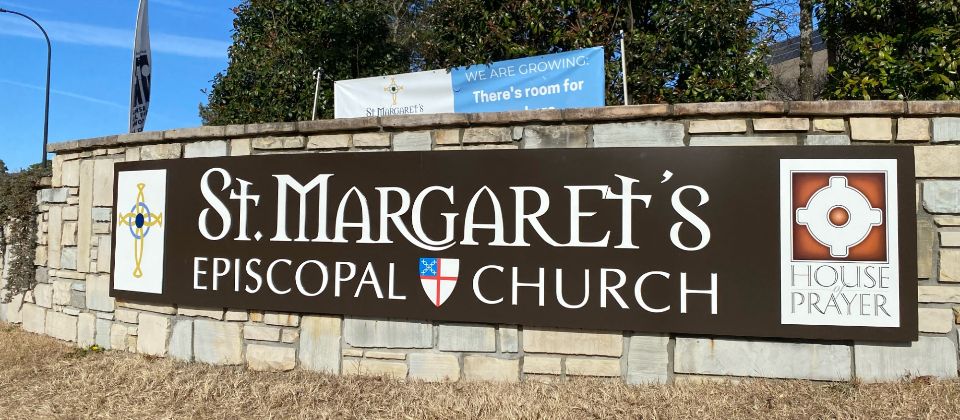 A Bold New Sign
by anonymous
on February 2, 2022
When the St. Margaret's Vestry decided to address the absence of a church sign at the corner of
Chenal Parkway and Chenal Valley Drive, it was clear that we would also need to improve the sign at the Chenal Parkway driveway. That sign was completed in 2012, but weathering over the years had made it difficult to read, and the paint had faded on the placards.
In conjunction with the Cross on the Hill project, plans were made, bids were received, options were considered, and Reggie's Signs was chosen to do the work on the sign at the driveway. Their work was complete last week, and the result is a beautiful and bold sign that will be easily legible for visitors and passersby. It has made a huge difference! If you haven't driven by the church lately, come take a look.
The second (and much larger) part of this project is the Cross on the Hill. Artist Hunter Brown is at work on the cross, while contractors are beginning their work on the retaining wall and concrete footing. We're looking forward to seeing this project completed over in the coming months!
back