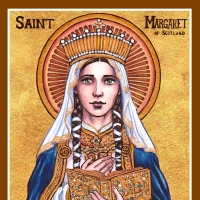 What is spiritual direction?
by St. Maggie | February 13, 2017
Dear Maggie,

What is spiritual direction?

Thanks,
Discerning Direction
Dear Discerning,
I'm glad you asked this fine question, especially just before Lent begins. Spiritual direction is an ancient Christian practice by which a we join with a wise friend in discovering what God is up to in our lives. I asked one such friend who has been through a spiritual direction training program at SMU to provide a bit more of an answer. Here is an overview of the purpose of spiritual direction from yer own Skip Cochran:
"The purpose of spiritual direction is to assist others to see the presence of God in their lives, to find the truth of their own existence and encourage them to be faithful to it. There is a necessity for someone whose soul has been awakened to find a soul friend with whom to share their whole life interior journey and help them see God at work in their lives.
All spiritual directors (companions) who are authentically called to this ministry want to assist directees (companions) in realizing their spiritual goals or desires—growing in relationship with God, entering into discernment regarding a particular decision (See discernment below for further description), righting a relationship with another, discovering the presence of God in the ordinary, learning how to pray, or living a life of greater justice or compassion. Whatever the spiritual desire of the directee, spiritual directors (companions) want to assist their directees (companions) with these endeavors. The spiritual director is not a therapist, solving life's problems, but a guide caring for the directee's soul, helping the directee see God working in his or her life."
Skip goes on to offer these three points about discernment in spiritual direction:
Most fundamental task of discernment: to see beyond surface appearances to the intangible spiritual identity, e.g., a felt sense of one's authentic identity in God. To help directees (companions) to see and experience their foundational identity in God; then help directees (companions) distinguish authentic and inauthentic expressions of that identity in the actual practice of direction.
The process of distinguishing or sifting through interior movements to discover whether their origin is from God or some other source—one's own ego, cultural conditioning, e.g., that which moves you away from God rather than toward God.
The process of weighing alternative courses of action in order to choose the one that seems most congruent with God's will.
I hope this answers yer question, Discerning! Lent is a wonderful time to begin meeting with a spiritual director if you haven't already. St. Margaret's will be offering times for an initial meeting of spiritual direction with our clergy and Skip. It's an opportunity to advance toward spiritual maturity that is not to be missed!
Blessings on ya!
St. Maggie