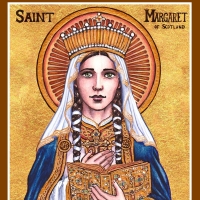 How do I get started reading the bible?
by St. Maggie | February 1, 2017
Dear Maggie,

I want to read the bible, but I'm not sure how to get started. Do you have any suggestions?

Thanks,
Biblically Baffled
Dear Baffled,
Thank ye for yer question. The bible is a book of profound richness, but it is also complex and can be daunting. There are many ways into reading scripture more regularly and all of them will help you begin the rich work of reading the word of God.
One way into studying the bible is simply to read the
lessons for the upcoming Sunday
. If you do that you will get a good mix of the Hebrew Scriptures (Old Testament), the New Testament Epistles, the Gospels and the Psalms. Spending a whole week reflecting and studying these scriptures can be a rich way to enter into Sunday worship.
You might begin by reading these scriptures in a familiar translation like the
New Revised Standard Version
on Monday, then reading them again in
The Message
translation on Tuesday, then looking up the Old Testament reading in a commentary on Wednesday, the Epistle reading in a commentary on Thursday, and the Gospel in a commentary on Friday.
The New Jerome Biblical Commentary
is a great one volume commentary. There are also many good study bibles with commentary in the footnotes.
The Renovare "Life with God" Study Bible
is good for its spiritual applications and the
Harper Collins Study Bible
is great for its scholarly notes.
Another way to begin is to really study a book along with a commentary. For a start at this I'd highly recommend
Say to This Mountain
by Ched Myers and friends. This book works through the gospel of Mark in bite sized chunks, providing a few verses of reading with commentary that sets out the social and historical context. Then the commentary reflects on the implications of the Gospel for our day and age.
You should also remember that you do not have to read the bible alone. The Rev. Mary Vano offers a bible study every Tuesday at 7:30 a.m. at the Panera Bread in the Pleasant Ridge Shopping Center. There are also other occasional bible studies offered at the church and any of the clergy would gladly meet with you to read and discuss the scriptures (I hear they like nothing more!).
Finally, there is an ancient way of spiritually reading scripture called "Lectio Divina" that is a wonderful way to read any passage. You begin by reading (
lectio
) the passage slowly, recognizing any word or phrase that catches your attention. You then work it over in your mind and soul (
meditatio
). Think of a dog gnawing on a bone—that is how scripture tells us we should read the Bible. Once you've meditated on the scripture you can begin to pray from it (
oratio
). Listen to what God might be telling you through the passage. Finally, you close by contemplation (
contemplatio
). This is where you let the scripture soak into your life.
I hope this gives you a start, Baffled! Don't be intimidated by God's wonderful and holy Word to us. St. Augustine was converted to Christianity when he heard children singing a song that said "pick it up and read." He responded by picking up the scriptures and reading. That's pretty good advice for us as well.
Peace be with ya!
Maggie