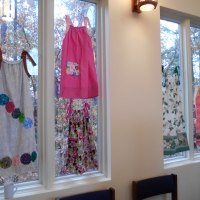 Daughters of the King: Who are we?
By Debby Walter | December 4, 2014
We are an order for women who are communicants of the Episcopal Church. Our mission is to further God's Kingdom through Prayer, Service and Evangelism. Empowered by the Holy Spirit, our vision as Daughters of the King is to know Jesus Christ, to make Him known to others, and to become reflections of God's love throughout the world. Each Daughter takes a lifetime vow to live by our Rule of Life which requires a spiritual discipline of daily prayer. Communication with God must be a growing, deepening relationship with Father, Son and Holy Spirit. Through her service, a Daughter daily seeks to do the will of God in her home, church and community. Through evangelism each Daughter promises to do all she can through her words and deeds to bring others, especially women and girls, into a relationship with Jesus and into the fellowship of the church.

Are you called to become a Daughter of the King? During a three-month preparation or discernment period prospective members will participate in a period of concentrated study, training, prayer and service. The preparation period is a time to begin to understand what it means to be a member and determine if this is a calling for you.

Currently The St. Virginia Chapter of The Daughters of the King at St. Margaret's has five members. They are Marolyn Ogden, Debby Walter, Dede Hale, Suzanne Kirchner, and Nan Alewine. We find The Order of the Daughters of the King to be a safe place in a busy world where we can be together and support each other in Christ's love.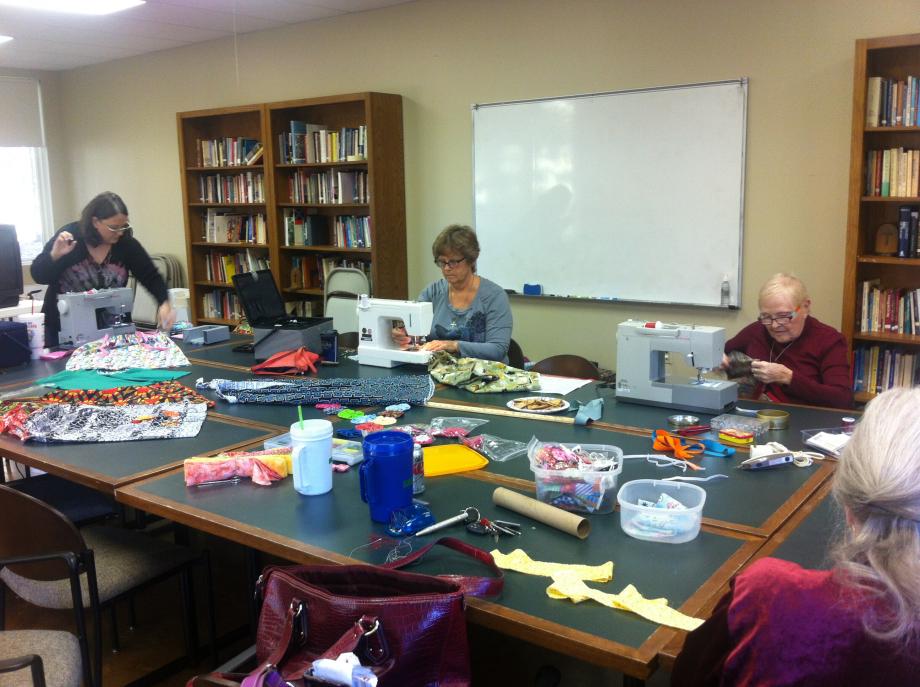 A few months ago a service project called "Little Dresses for Africa" evolved into much more than sewing dresses for our chapter. We started out with five DOK members and three other women from St. Margaret's, Jenny Jackson, Patricia Bueter and Sharon Goodrich who graciously volunteered to help with the sewing. Members of St. Margaret's donated pillow cases which we were to transform into little dresses to be distributed to little girls, primarily in African villages, but also to other countries in crisis.

About four weeks into our project, Dede met a new friend, Sharon Wise. She told Sharon about our project and showed her one of the dresses. Sharon wanted to be involved in our project. She came to our next meeting. We were amazed at how much creativity and encouragement Sharon brought to the group. A few weeks later Sharon said "I have a friend, Karen, who wants to donate 50 pillow cases and she wants to come and help sew." God was really blessing us in a big way.

The next surprise came when Nan and Marolyn spoke to their Civitan group which donated $250 to buy supplies. They gave the money to their Senior Citizen group in Bryant. These ladies bought yards of material and made about 50 little dresses. Our little dresses began to stack up by the dozens and new relationships began forming. It just took a few willing hearts and a willingness to share and reach out to others and we were touched by God's blessings over and over again.

We are not just sending dresses, we're sending Hope.

If anyone has questions or is interested in participating in the preparation/discernment period, please contact any of the current members.



Read more about our Celebrations:
Sharing God's Bounty
Back