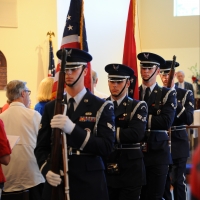 Celebrating Independence
July 30, 2014
Independence Day is a time for us to celebrate the freedom that we have as Americans, and pray for our nation, as well as for the liberty of people around the world. This year's annual Independence Day Celebration was one of the best yet! We want to thank the Honorable Vic Snyder, who joined us as our guest homilist, the Color Guard from the Jacksonville Air Force Base, and Cantate - the guest choir who sang the National Anthem.

We also want to thank the Parish Life Team, especially Missy Tinnermon, who led the efforts to have fun games and activities. It was such fun!

Thanks to the beautiful weather, lots of people stayed and had a good time. The Men's Group raised a total of $781.11 from the food and beverages. This money will go toward outreach ministries, including Camp Mitchell. From the worship offering, $908 was given to support the work of the Military Chaplains Association.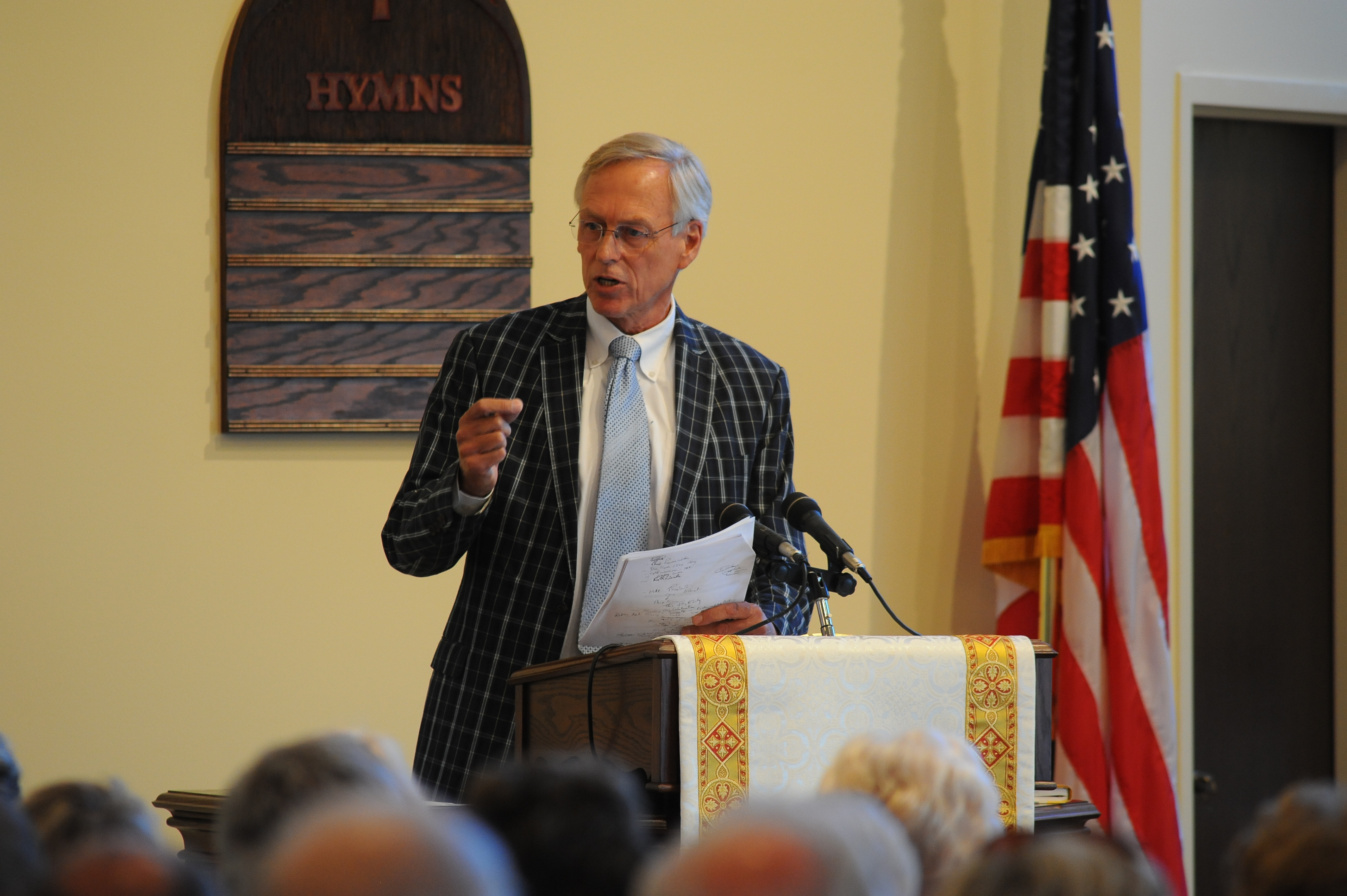 Read more about our Celebrations:
The Blessings of a Youth Minister
Youth United in Diversity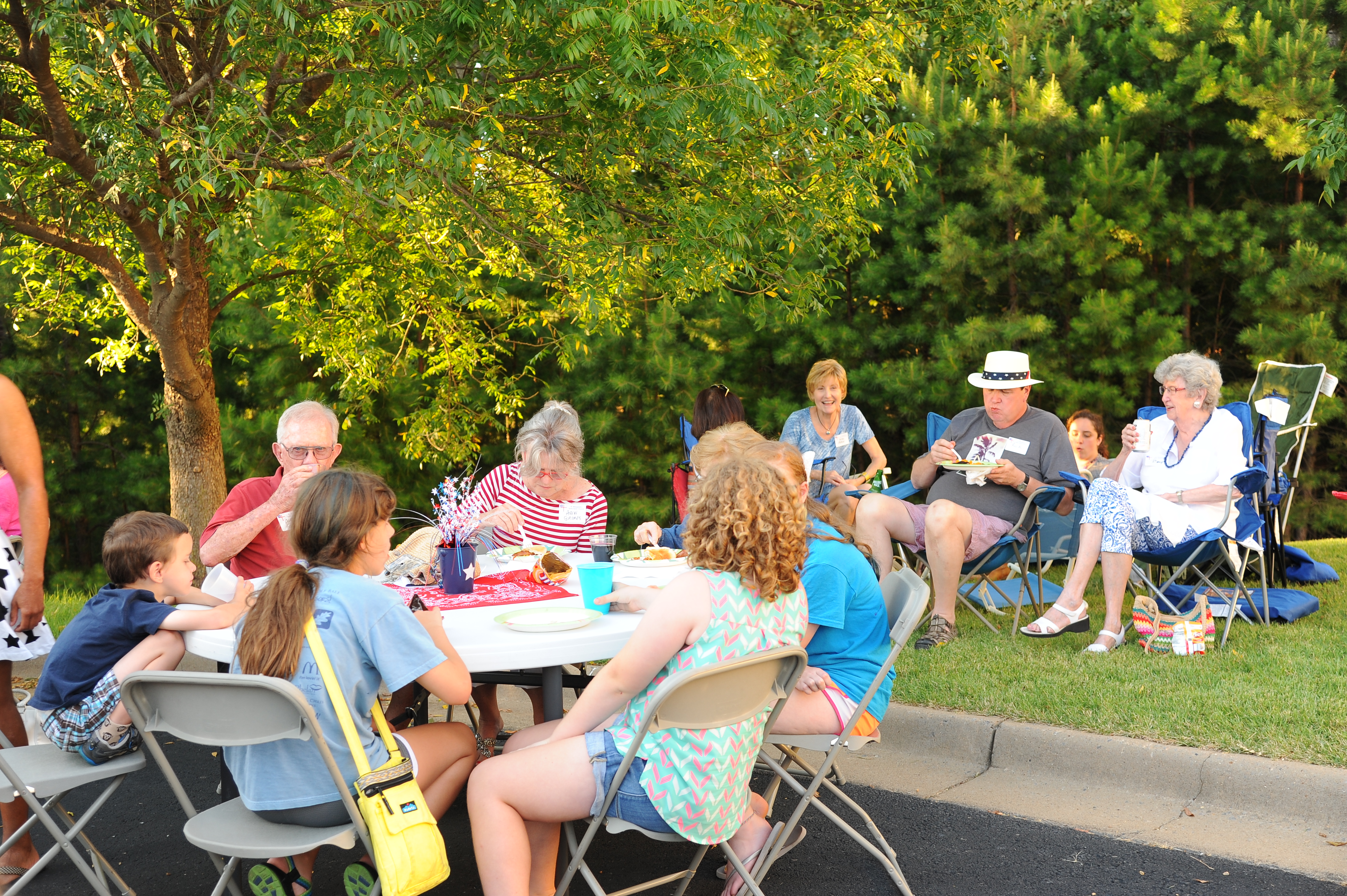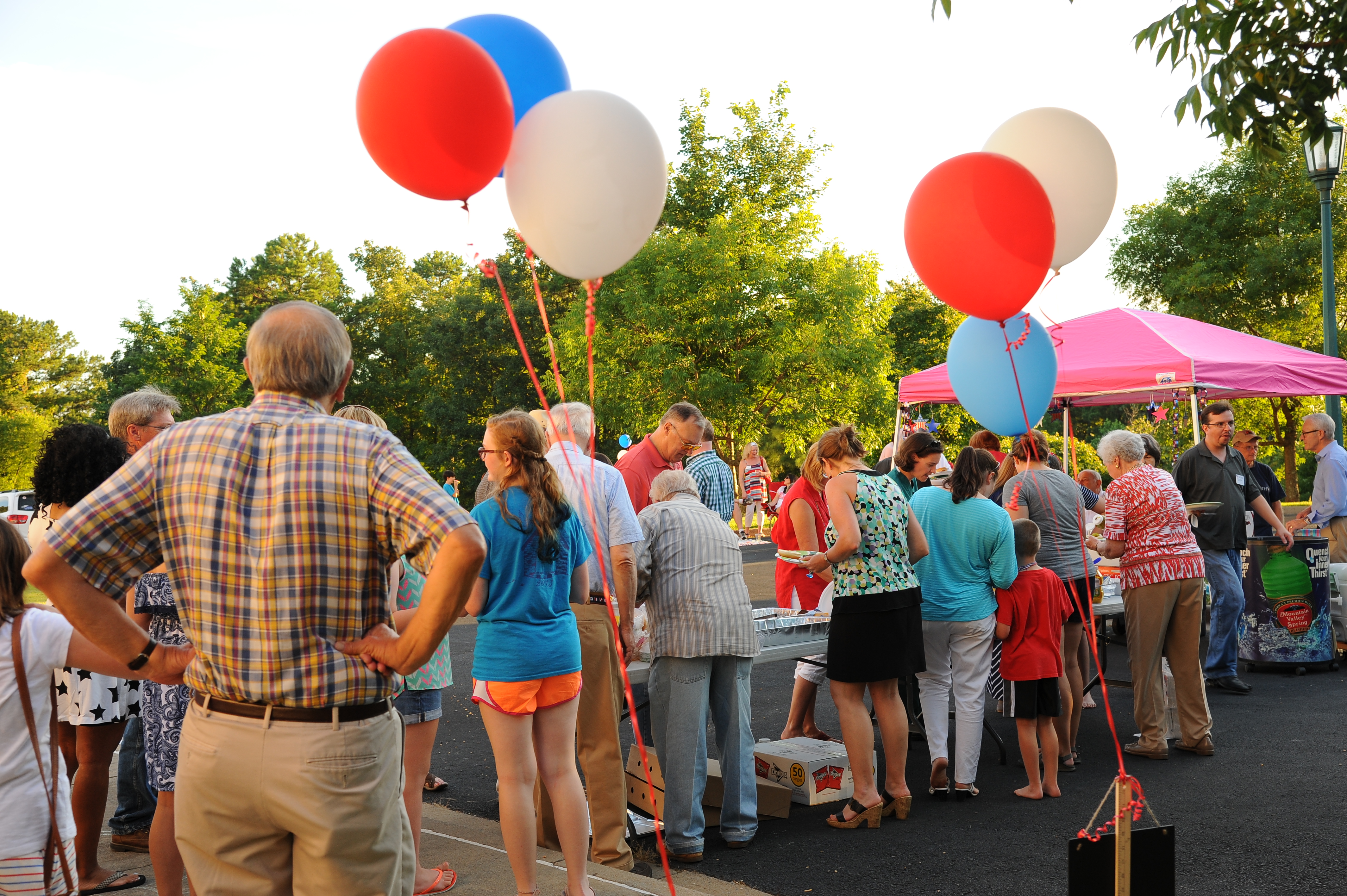 Back